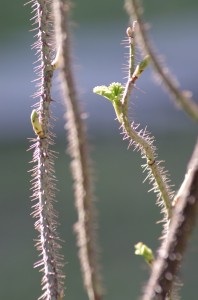 Lent is an opportune time to see things anew and to renew our friendship with God and with one another. The fifth Sunday of Lent gives us glimpses of who God is.  The book of Ezekiel describes God as the God of Life who promises to open graves, have us rise from them and to put the Spirit within us that we may live. Psalm 130 reveals to us a merciful and saving God whom we can trust in difficult moments. The letter to the Romans reminds us that God's Spirit dwells in us and we belong wholly to God.
These glimpses of who God is are fully revealed in today's gospel through the person of Jesus.  The story begins with Jesus receiving an urgent message. Mary and Martha sent word that their brother Lazarus was ill.  Martha, Mary and Lazarus are known to be close friends and disciples of Jesus.  Yet upon hearing the news Jesus simply remarked that the illness is not to end in death but will be for the glory of God.  Jesus did not rush at once on their side but deliberately delayed his visit.  Upon arriving at Bethany, he was informed that Lazarus has been already in the tomb for four days. The story unfolds in two encounters. The first encounter is between Martha and Jesus.  Meeting Jesus on the road, Martha blurts out, "Lord, if you had been here, my brother would not have died." Martha was indirectly chiding Jesus for coming too late. Jesus replies calmly, "Your brother will rise." To which Martha quips, "I know he will rise, in the resurrection on the last day." Leading Martha gradually to deeper trust, Jesus declares to her, "I am the Resurrection and the Life; whoever believes in me, even if he dies, will live, and everyone who lives and believes in me will never die. Do you believe this?" Without a flinch, Martha replies, "Yes, Lord. I have come to believe that you are the Christ, the Son of God, the one who is coming into the world." Later in the story, Martha will be challenged to integrate her belief in word and in deed.
The second encounter is between Mary and Jesus. Upon Martha's prompting, Mary came to see Jesus. Seeing him, Mary fell at his feet and repeated verbatim what Martha has expressed earlier, "Lord, if you had been here my brother would not have died."  Same words were uttered to Jesus yet they evoked in him a different response. Moved by Mary's tears, Jesus wept. Here is a friend who feels deeply and understands fully another's sorrow.  Here is God-with-us whose tearful silence comforts our pains.
The story culminates with Jesus liberating Lazarus from the darkness of the tomb. Standing by the grave, Jesus told them to remove the stone.  Martha was the first to object. Since her brother has been dead for four days, she worries about the stench. Jesus gently challenges Martha's faith. He told her that if she truly believes, she will see the glory of God. Jesus prayed aloud to the Father so the crowd may come to believe that it was the Father who sent him. He then called forth Lazarus to come out.  Bound in his burial clothes, Lazarus came out.  Jesus asked the people to untie and free him. Through the help of others, Lazarus receives the gift of new life.
Jesus restored Lazarus back to his mortal life to show us that resurrection life begins in the here and now.  To witness to resurrection life is to live a dignified and fulfilled life. Pope Francis tells us that "our encounter with Jesus fills our hearts and lives with joy.  With God's love, which blossoms into an enriching friendship, we are liberated from our narrowness and self-absorption.  We become fully human when we become more than human, when we let God bring us beyond ourselves in order to attain the fullest truth of our being"  (Evangelii Gaudium).
A Kind Face
(St. Francis of Assisi)
Joy is the greatest cleanser, and it is
the greatest testimony to our faith.
"Toil with happiness," my Lord once said to me.
God sent a servant on an errand through
a dangerous part of the world.
The servant, having received in hand
what God wanted delivered,
turned to the Holy and said,
"My Beloved Master, do you have a final instruction?"
and God replied,
"A kind face is a precious gift."
Sr. Agnes David Lalu OP, Sta Katarinahjemmet, Oslo